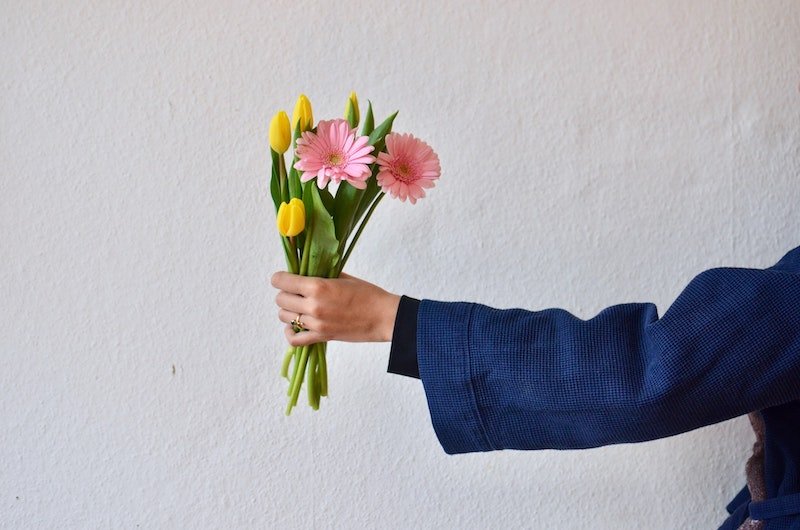 This week's newsletter contains a few musings on gift-giving. And my quote of the past 7 days from a friend:
'One step at a time, one heart at a time.'
Flic has a little anecdote about a recent gift exchange with a friend.
The other day, I met a friend for a walk on Northwood golf course. This is a regular occurrence, and has been throughout the last year, when such activities have been permitted. As I was setting off, I realised I was a bit thirsty, but didn't want to carry a full bottle of water. So I grabbed a can of Diet Coke, paused, then took another can. A gift for my friend, I thought. I hurried off, cans in pockets, to get to the meeting spot on time.
When I met my friend, we walked for a couple of minutes, and then I said 'I've brought you a gift!' Much to my surprise, she exclaimed back with joy 'I've brought YOU a gift!' We squealed and made gestures of excitement for about 10 seconds. She had brought me an M&S chocolate truffle. I handed her her Diet Coke, but then took it back as I had pockets and she didn't, so I carried it until we sat down on a bench, and each enjoyed a Diet Coke and a chocolate truffle.
The thing about gift-giving is it doesn't have to be grand, extravagant or intricately planned – you really can make someone happy with something as simple as an unexpected soft drink. The weird thing is that I almost felt a bit shy when I paused to pick up a second Diet Coke – what if she isn't thirsty, or doesn't want it, or thinks it's a strange thing to do? But my momentary overthinking was without foundation, and the fact that we had each thought to bring the other something made the reassurance all the stronger. So, don't hesitate to go out on a limb and bring something along next time you see a friend – they might have had the exact same thought!
If you'd like to learn a little more about the science and art of gift-giving, why not consider one (or more!) of the suggestions below?
Watch this very quick video to learn some facts about gift giving. (2 mins)
Read this article about what makes a great gift, and why! (7 mins)
Learn a bit about gift-giving in the Buddhist belief system, and how selflessness is tied to wisdom
Thank you Flic for that. I am such a fan of giving and receiving gifts. One may say even childlike! Today the lovely Ana arrived at my house and for absolutely no reason gave me some flowers – an unexpected present! The joy of receiving as well as the joy I will feel from the flowers is immense. And there is something special about not giving to receive and removing all reciprocity from the act. Invisible gift giving is fun too (as we have discovered in earlier blogs)… the odd bunch of anonymous flowers outside a neighbour's door creates smiles all round. And it is always the thought that goes into gifts that means so very much. The kindness and love I can feel that is wrapped up in them brings such warmth to my heart. Thank you greatly Ana for brightening my week!