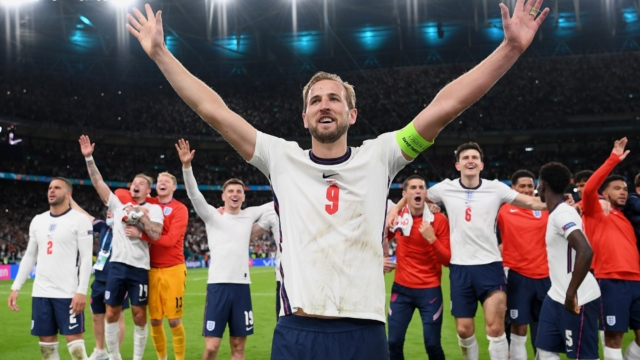 When I was thinking about a blog to write for this week, the obvious answer was to write about the football. After all, it's what totally captured the whole of the U.K. for the last month. And yet, just six days after the Italy v England game, the Euros tournament already seems long ago. Is that a testament to my own proximity to the game? I'm not exactly an avid follower of football, despite having paid attention to this year's tournament. Or is it an honest reflection of the mood of the nation? While I'm sure there are many, many keen fans who have football on the brain just as much today as a week ago, I can't help thinking that we're hearing significantly less about the result than we might have done if we had won. In fact, the mood after 10.30pm on Sunday switched from jubilance to despair, plummeting like a lead balloon in literally seconds. Just 40 winks later, tales of carnage dominated the media, and, as dreams of victory were vanquished, the prevailing attitude seemed to be 'gold or guillotine.' The old adage that 'no news is good news' rang true, and it seemed that in the absence of the best possible result, misery was the only option.
While I appreciate that I have enough distance from the 'beautiful game' to afford to be ambivalent in defeat, witnessing the events of the last few days has got me thinking about the all-or-nothing attitude that many seem to take in relation to events like these. Those of you who watched on Sunday might have noticed the England players removing their silver medals immediately after they were placed around their necks. I looked into this; it's apparently not a trend confined to this match, but something that has become common practice among team sport tournaments. The idea is that, especially in a finals game where silver means you've just 'lost', a second-place medal is not worth celebrating – so it is removed. Now, I know that elite sportspeople have to have an extremely competitive mentality and hold themselves to the highest of standards – and I'm no athlete myself! – so I fully respect that they will feel differently about this to how I do. But looking back on the rather shameful scenes that followed the loss – from mob mentality to the abuse of players – I can't help but wonder whether it should be more publicly promoted that second place is nothing to be ashamed of. We may not have 'brought it home', but we came so close to it. And this all-or-nothing attitude, which seems to be ingrained not only in the world of sports but across wider society too, has had real consequences; young players have felt the need to apologise for missed shots when those shots were only so consequential because of the same players' previous world-class performances. Is using 'what if?' as a stick to beat ourselves with really a step on the way to better things?
Gold medals will always be shinier than participation certificates – but blessings are golden too, and if we count these rather than bitterly eyeballing the good fortune of others, we'll find ourselves more than rich enough to thrive. There is so much to celebrate in our second-place result, and focusing on the good will beget better things than the alternative ever could.
by
Flic