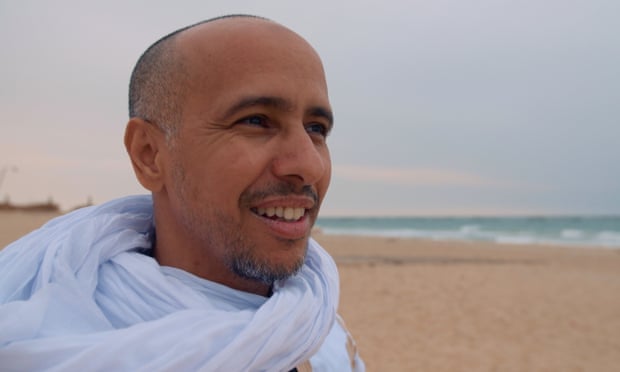 On Wednesday, I participated in an Instagram Live event with the very special Imad Yassin founder of the Idris Foundation, which undertakes charitable work with refugees around the world. The theme of our discussion (and series as a whole) was 'compassion', and some of what we talked about included the story of Mohamedou Ould Slahi, a previous guest and known as the author of the Guantanamo Diary. He was held as a prisoner in Guantanamo Bay for 14 years, only released in 2016. His memoir was written in 2005 and only released in 2015. In February of this year, a film based on the book called The Mauritanian, was released.
I watched the film in preparation for my conversation with Imad, and my goodness was it distressing. I hate watching torture, but I felt it was important to bear witness to what Mr Mohamedou had experienced. The most astounding thing I discovered from his interview with Imad, is how, despite the horrific torture he was subjected to, he has maintained compassion for his captors. His mantra is to be compassionate to those who aren't to you, since they need it most. As he sees it, if you have suffered then the last thing you should want is for someone else to suffer – and he includes his guards in this, saying that the crime itself and the shame and guilt associated with it are punishment enough. After his release, he even invited his guards to Mauritania and he shared stories of Steve, one of them, who came to visit him!
Hearing this superhuman level of compassion from just one inspirational person this week would have been enough to make me feel humbled, but I then had the honour on Thursday of shooting a campaign video for our great friends at Beyond. This involved speaking to several members of their Youth Board, all young people with lived experience of serious mental illness. I cannot state in strong enough terms just how fantastic all of these young voices were as advocates for progress, understanding, and yes, compassion. They have each taken their own great struggles and pain and converted them into a desire to assist others and stop others' suffering. The video is going to be so impactful and I can't wait to share it with you all when it is ready.
My conversation with Imad centred a lot on talking about what exactly compassion is, and how it arises. It has been described as a sub-type of love, as 'a vicarious experience of another's distress' and/or 'the feeling that arises in witnessing another's suffering, which motivates a subsequent desire to help.' Of course, Mohamedou and the Youth Board members have taken their own experiences of suffering and used these to generate compassion and a desire to lift up others around them. Indeed, it's been suggested that going through our own experiences of suffering enables us to be more compassionate towards others. And there's been research done on just how much our individual levels of empathy – or perhaps our potential for empathy – is determined by our genetics.
Nature vs nurture is certainly an intriguing and important question, even if we don't have all the answers now. But the main thing is that we don't need to understand compassion inside out to be able to practise it and appreciate its benefits. So I'll leave you with a couple of quotes to ponder on:
'Forgiveness is a gift we give ourselves.' – Suzanne Somers
'Happiness is when what you think, what you say and what you do are in harmony.' – Mahatma Gandhi
Wishing you all a happy Mental Health Awareness Week next week. If you'd like to get involved do just click here; this year's theme centres all around nature.