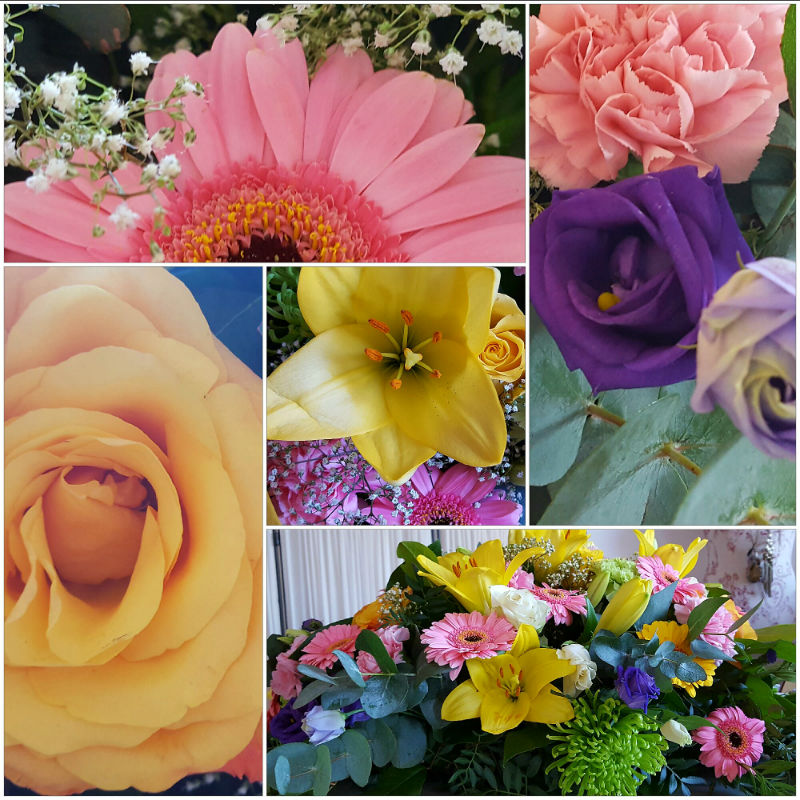 For those of you who don't know – I was at my gran's cremation this Monday.
After the service, the Funeral Director approached me, since I was the one who had made the arrangements, and he asked me what to do with the flowers. The crematorium had a patio for remembrance where we could lay them to rest but some guests suggested I take them away. So that's what I did.
I've been feeling slightly guilty about that ever since: These were bought for my gran, to honour her, and to leave them to rest beside her.
But today is all about self-compassion. So I am going to let this guilt go.
Instead, I am going to enjoy the sight and smell of the flowers in my small flat, which has now become a temporary florist shop.
It's sad to say goodbye to someone you love but she is happier where she is now. And, as a keen gardener, I know she would have hated to see the flowers go to waste with no-one appreciating their beauty after the one day. (You never know, I may learn a thing or two about floristry in these next few days. If not, then at least the celebration of life – and colour – can continue.)
Here's to making something beautiful out of something sad.