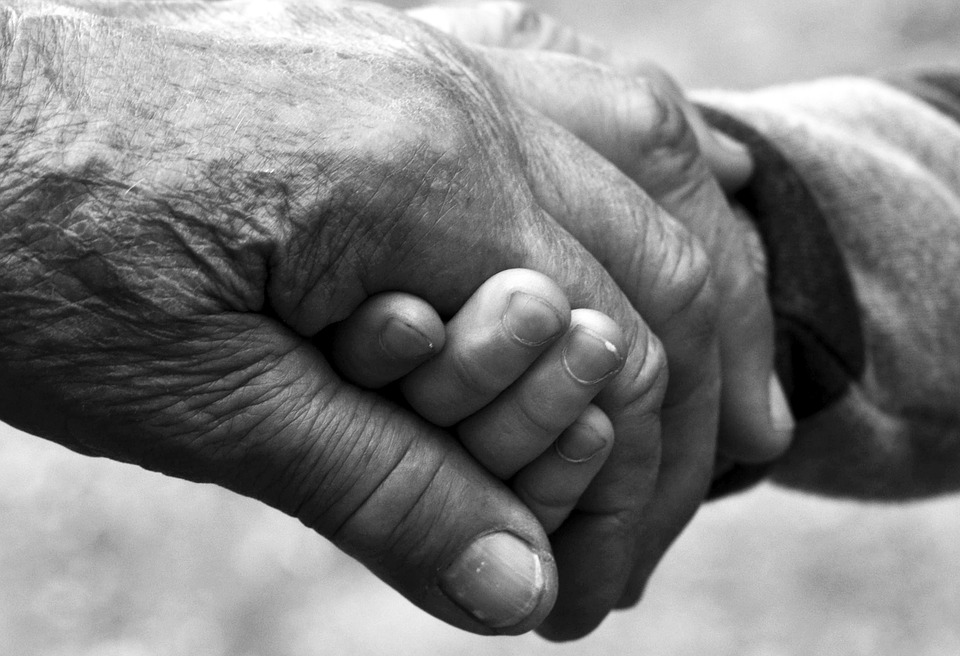 Greetings from Swansea Hubbers! Over the past few months I've been working on location in this Welsh city filming our latest show for CBeebies (watch out for details next year!). Over the course of my time here, there has been a reoccurring theme cropping up – the older generation.
It started with one of my colleagues and I sitting down to watch the 'Old People's Home for 4 Year Olds'. For those of you that haven't seen it, the premise of the show is exploring what happens when pre-schoolers spend time with pensioners living in a retirement home. I recommend you take a look as it's a really heart-warming programme.
Throughout the 'experiment', each of the OAP's physical and mental progress was measured to see if spending time over three months with the young children would make a real difference. The two generations did everything together, from craft activities to trips to the local supermarket (a journey some of the residents hadn't done for many years!). The experts found that the elderly participants showed improvements in both their cognitive and mental health. They were no longer needing their walking aids to keep them steady and some rekindled dancing skills they thought they would never use again. For me, the most amazing transformation was the 102-year-old who was initially classified as 'medically frail' but by the end of her time with the children, this was no longer the case. And it wasn't just the older residents who benefited. Some of the children were found to become more confident and their language improved.
Back to Swansea, and the school we've been based in held an event to remember World War II, inviting local care home residents to take part in a tea dance and watch performances from the children of classic wartime tunes. The atmosphere in the room was fantastic, seeing people of all ages singing along and enjoying spending time with each other. It was a joy to witness the intergenerational relationships, with the elderly captivating the youngsters with their stories and the pensioners being entertained by the show the children put on. The room was filled with smiles and laughter.
Looking further into this, I found that researchers have used the term 'non-familial intergenerational interactions' to describe the concept that old and young can bring new energy, knowledge and enthusiasm to each others' lives. The activities they do can be as simple as playing a game or reading a book together and research in Australia and the UK has shown that this can increase self-esteem and promote friendships.
And it's not just pre-schoolers and pensioners that can benefit from these intergenerational interactions. At school we've been running a film club with some of the students. Over the past term we've seen the children grow in confidence and learn new skills, and we've been enjoying sharing our expertise and spending time with them.
With reports of almost a fifth of the UK population feeling lonely, there are many people who would love to spend time with others, learning a new skill or sharing their expertise. So, why don't you look at what you have to offer to someone older or younger. It could be woodwork, baking, playing cards, computer skills or even just a cuppa and a chat. Give it a go and the benefits will not only be for you, but also those you spend time with.