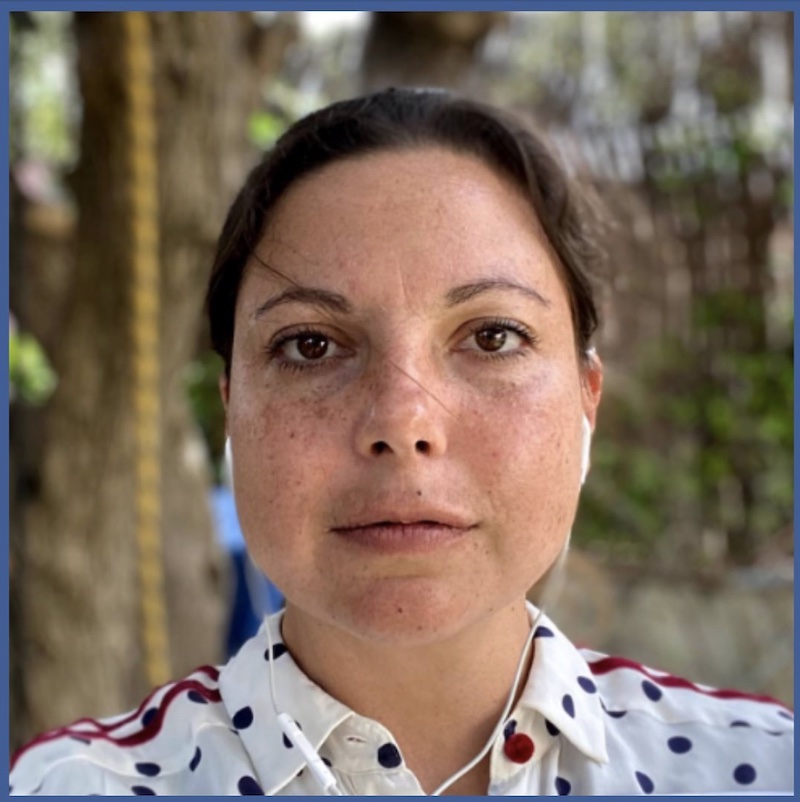 Long time, no speak. And what a difficult time this has been globally. As spring arrives here in the UK, blossoms are emerging and the sun breaks through the crisp, fresh April air. This month I have been on a ServiceSpace course about living and dying – a very timely one for me as life springs forth here in London, yet such darkness engulfs those in the Ukraine. All of this brings to mind the spectrum of life.
How are you faring dear Hubbers? How have your past weeks been since I last wrote?
Apologies for my silence recently… I have so much to share from recent times, which from my end have been largely dictated by varying levels of health. And as with so many I know, I have often been struggling to watch the tragic news from Ukraine. And struggled to find the good in any of it. There's a certain feeling of helplessness being so far away, yet in today's age feeling so close – and many friends have echoed this feeling.
So I look to the abundance of stories of those who are helping from afar. Some I know have opened their homes to Ukrainian families, others are organising deliveries and practical support. And I've just had lunch with my lovely friend, Rebecca, who is hosting a live event to raise money for Ukrainian funds with her colleagues who are all entertainers.
Then there is Jennifer (above), a Barcelona based mum and teacher who, with 8 friends, has formed a collective of volunteer teachers to give free online classes to Ukrainian children both in the midst of war and settling as refugees abroad. @teachersforpeace2022 now has 44 teachers from around the world and over 900 students with classes ranging from languages and arts to music and yoga. If you are a teacher or know someone who would like to volunteer any time, do get in touch via email to teachersforpeace2022@gmail.com.
Another organisation that has been shared with me is Artists in Exile, which offers creative UK residencies to Ukrainian artists helping with travel, accommodation and living costs for a minimum of 6 months. These heart-warming, bespoke opportunities bring creatives together offering them ways to produce and present work collaboratively, share thoughts and reach audiences. If you would like to support in any way or find out more do contact artinexile2022@gmail.com.
This stark contrast between the light and dark has made me acutely aware in my personal life too of the great kindness that has come my way from so many. On my living and dying course one of our pieces of homework was to recall an experience that deeply shifted us or impacted our lives. I reflected upon a London Underground journey many years ago when I had been packed like a sardine in the usual squish squash of rush hour on the tube. A lady kindly smiled at me and asked me how I was. She gently shared some warm words and wisdom and sent me on my way.
Now, I couldn't tell you what she said but I remember how she made me feel. I recall the tone of the voice, the smile and care that came my way. It wasn't the content, it was the context. And I have found this recently. It is not just about the act of kindness per se, it is about the heart and the love that goes with it. From dear friends walking Archie Archibald when I was unable to, to others taking time off to help me pack, decorate and move (yes I have moved twice since I last wrote – don't ask!). The help has been so greatly welcomed, but more so it is the energy, smiles and love that have accompanied them. We talk about it often here at the Happynesshub, but the older I get the more I believe that small acts of kindness can really change the world. As I reflected (for my course) on experiences that had been truly transformational for me, almost all were occurrences that could well seem insignificant or passing, yet the context in which they were given and received had made them magical.
On that note, I would like to send my gratitude to one of our dear Hubbers (who shall remain nameless!) who so kindly sent me a personal poem that she beautifully crafted and shared with me alongside an accompanying photo. Her email arrived so unexpectedly at Easter, in the middle of the mayhem of life as things felt super-challenging. It was as if her heart knew, and her words and wisdom carried me through. Thank you, thank you.
I will be sharing more over the coming weeks, but for now I wanted to touch base with you all and check in, send you my love and wish you a happy long bank holiday weekend to those of you in the UK.